DTF Supply (film,powder,ink)
As a new popular thermal transfer printing method in recent years, DTF printing is taking the world by storm.@While bringing the convenience of printing, DTF printing is deeply affecting the apparel industry. We can bring you a one-stop service for DTF printing.Working together with DTF ink and hot melt adhesive powder, our DTF film will bring you a pleasant experience of digital print heat transfer on garment.
Rolls & sheets provided,
300mm wide roll x 100m.

330mm wide roll x 100m.

600mm wide roll x 100m.

A4 sheet.

A3 sheet.

A3+(13inch x 19inch) sheet.

Other custom sizes.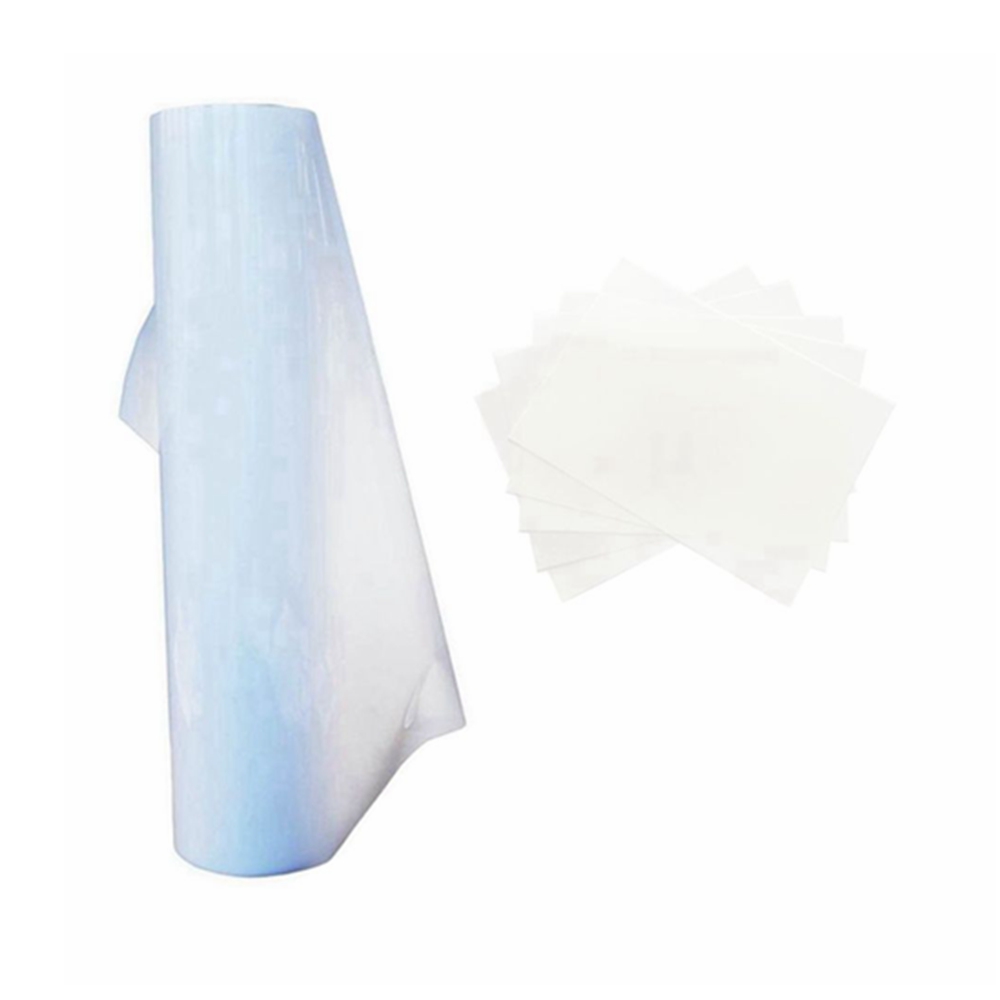 How to use,
Press for 10 seconds to 15 seconds at 150'C.

Support both cold peel and warm peel.

Single matte film stored in a polybag to keep it dry.
Printing Process,
Advantages,
Suitable for fabric in cotton, polyester, multi blends and more.

Works on light fabric, dark fabric.

No need to cut, no need for weeding.

Smooth and clean film surface.

Strong ink absorption capacity, thick ink absorption layer.

Shake powder off.

Easy to peel off.

Final print in vivid colors and looks realistic.
DTF hot melt adhesive powder,
Good elasticity.

Soft handfeel.

Good combination.

Good package by aluminum bag.
DTF ink,
White color is true white, not yellowish, white ink covers well.

Pure color inks help you print beautiful colors.

Good ink with clean edge helps shake powder off to make smooth edge.